Student book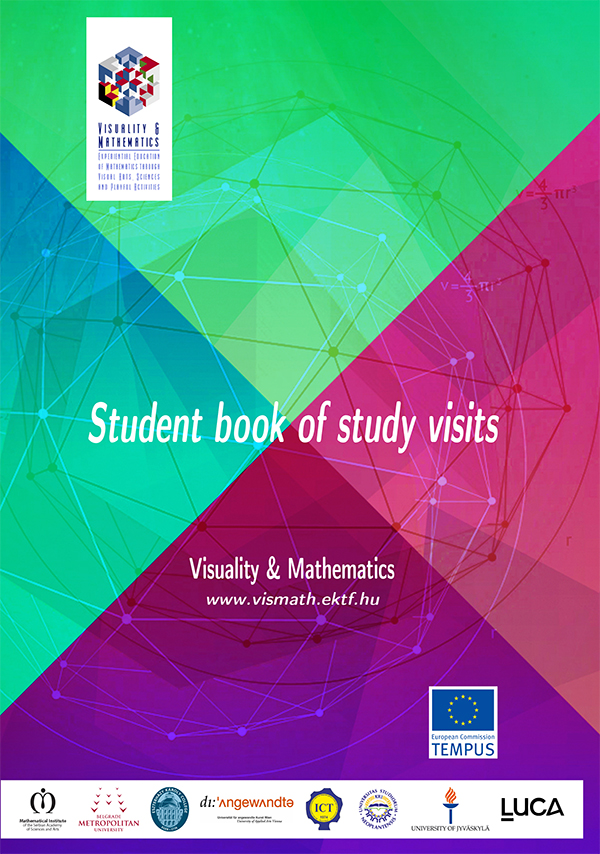 Student book of study visits
ISBN: 978-615-5509-18-6
Technical editor: Tibor Tómács
Published by Eszterházy Károly College, Eger, Hungary
Printed by Eszterházy Károly Foiskola Press, Eger, Hungary
Download or open the volume (89 MB)
This book contains a part of the works that our students did during their onemonth study visits to Austria, Hungary, Belgium and Finland. What this book does not contain is something that cannot be presented in the written form: an experience that they will never forget, experience of living and studying in an EU country. Most of these students never traveled abroad. This is one of the most effective results of our VisMath Tempus project.
BRIDGES FOR THE MIND 2014
2014.11.03.
AgriaMedia 2014
2014.10.10.
A conference in Veszprém
2014.06.27.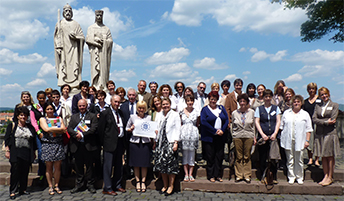 The Regional Centre of Hungarian Academy of Sciences, the Research Group on Inter- and Multicultural Education of the Regional Centre of Hungarian Academy together with the European Association of Teachers - Hungary held a conference in Veszprém, with the title: "Competence-based education: experiences, problems and solutions". Ilona Oláhné Téglási gave there a lecture on the Vismath project. Here you can find information about the conference, the abstract and the presentation of the lecture.