Eger, Hungary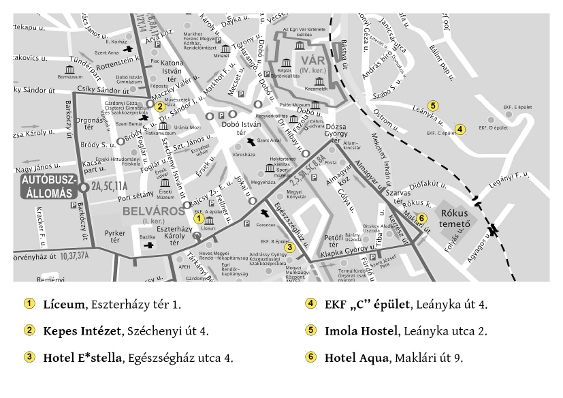 Situated at the intersection of the spectacular Bükk Mountains and the Great Plains and surrounded by picturesque vineyards, Eger, the seat of Heves County and the centre of the Eger Archdiocese is one of the most famous and frequented towns of Hungary. The intricate network of underground cellars ferment and preserve the world famous wines of Eger.
Eger, with its population of 60,000 is a favoured tourist attraction The most important sights and historic monuments in Eger are the Fortress, the Lyceum, the Minaret, the Cathedral and the Turkish bath.
As the region's near one thousand year history of vine-growing testifies, nature has endowed the Eger Wine Region with ideal conditions to produce wine. Bikavér and other wines are known and loved by wine drinking nations throughout the world.
web: www.eger.hu
How to get to Eger?
By train:
Trains leave the Budapest Keleti station each hour
[journey planner]
, but one may require you to change trains in Füzesabony. We can offer the direct trains which leave every odd hour from 5:00 to 19:00, and will take about two hours and 20 minutes to arrive. Hourly IC trains will take you directly to Füzesabony, cutting the total travel time to just under two hours, but a reservation is required.
By bus:
Buses leave Budapest's Stadionok station for Eger twice an hour
[journey planner (hungarian only)]
and the trip takes a little over two hours. Less if you travel with the express service.
By car:
The easiest way to arrive is to take the M3 as far as Füzesabony, then continue north on route 25. Please contact us if you have any more questions regarding your travel.